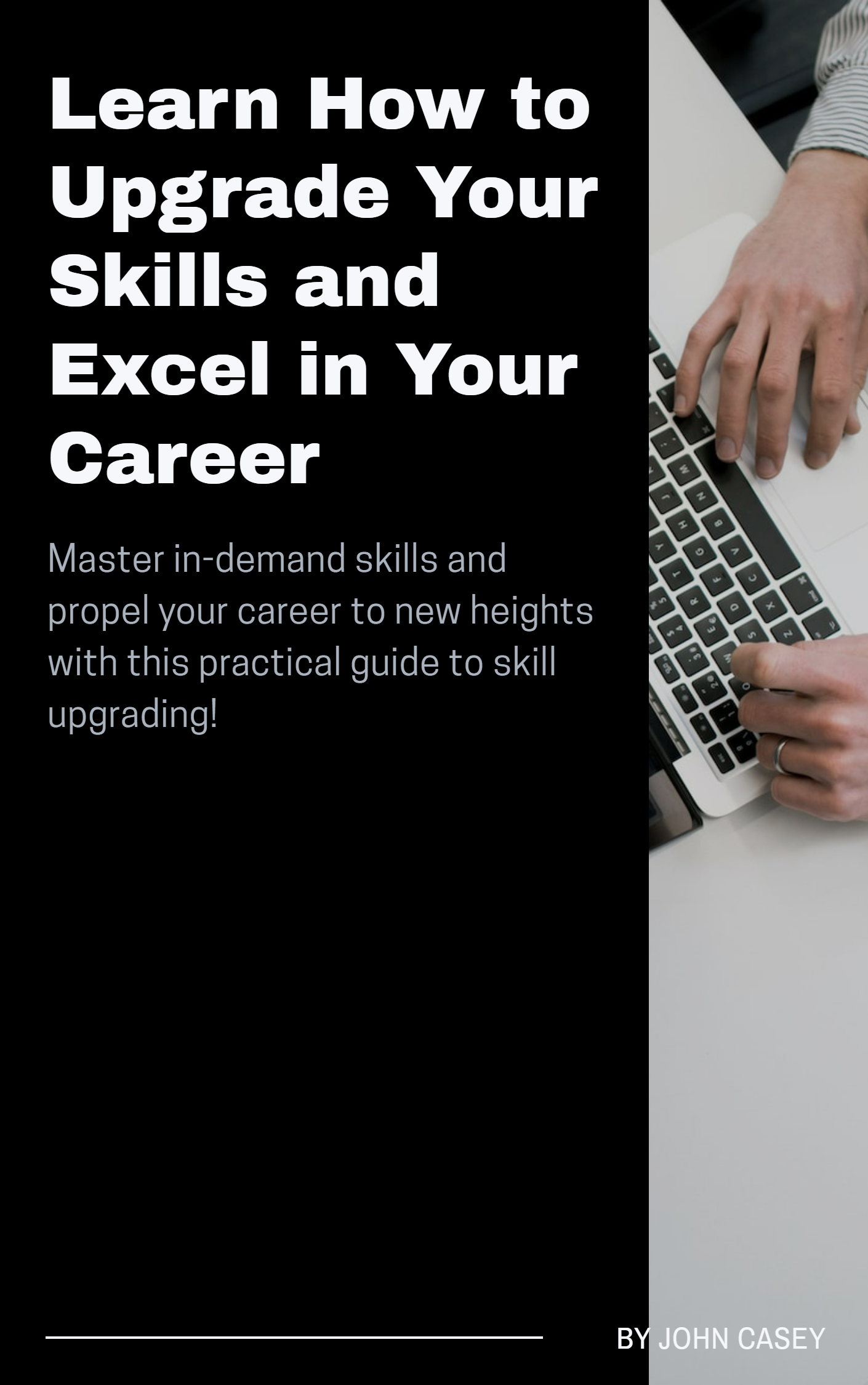 Succeed in today's fast-paced job market with our free eBook!
If you're looking to take your career to the next level, you've come to the right place. This ebook has everything you need to know about upgrading your skills. Download our free eBook and propel your career to new heights!
The results speak for themselves
reported significant career growth
successfully landed their dream jobs
clients upgraded their skills
reported a salary increase
What you'll find inside
Download your copy of our eBook today and take the first step towards achieving your career goals!
Expert advice
Inside, you'll find expert advice on everything from identifying your strengths and weaknesses to developing a personalized career plans.
Staying up-to-date
Explore the latest trends and technologies in your field and learn how to stay current. We'll provide you with with emerging trends and leveraging new technologies to enhance your skills.
Growing your skillset
Explore the different ways you can develop new skills and enhance your existing ones. We'll provide you with practical tips for pursuing professional development opportunities.
Testimonials from people who have benefited from this eBook
Nick, Student for 13 months
"I recently downloaded this eBook and I have to say it's one of the most comprehensive resources I've ever come across. The author provides practical tips and strategies for upgrading your skills, managing your time better and propelling your career to the next level. The content is well-organized and presented in a way that's easy to digest."
Sofia, Student for 5 months
"Since reading this ebook, I've been able to identify areas where I need to improve and have already started seeing results. The content was well-researched and presented in a way that was easy to follow. I highly recommend this eBook to anyone looking to take their skills and career to the next level."
A word from the author
"I've spent years working in various industries and have had the opportunity to work with countless professionals at different stages of their careers.
Throughout my experiences, I've come to realize that advancing your career is attainable for anyone who is willing to put in the effort. That's why I created this comprehensive guide that will help you take your career to the next level.
So, what are you waiting for? Download your copy today and start upgrading your skills and your professional career!"